70-year-old TikTok star Gramps and "Robogirl" Beyza Mokka embody 'Can do' attitude in new O₂ spot
Film directed by Solomon Ligthelm features music composed by RIN and Schmyt, who also star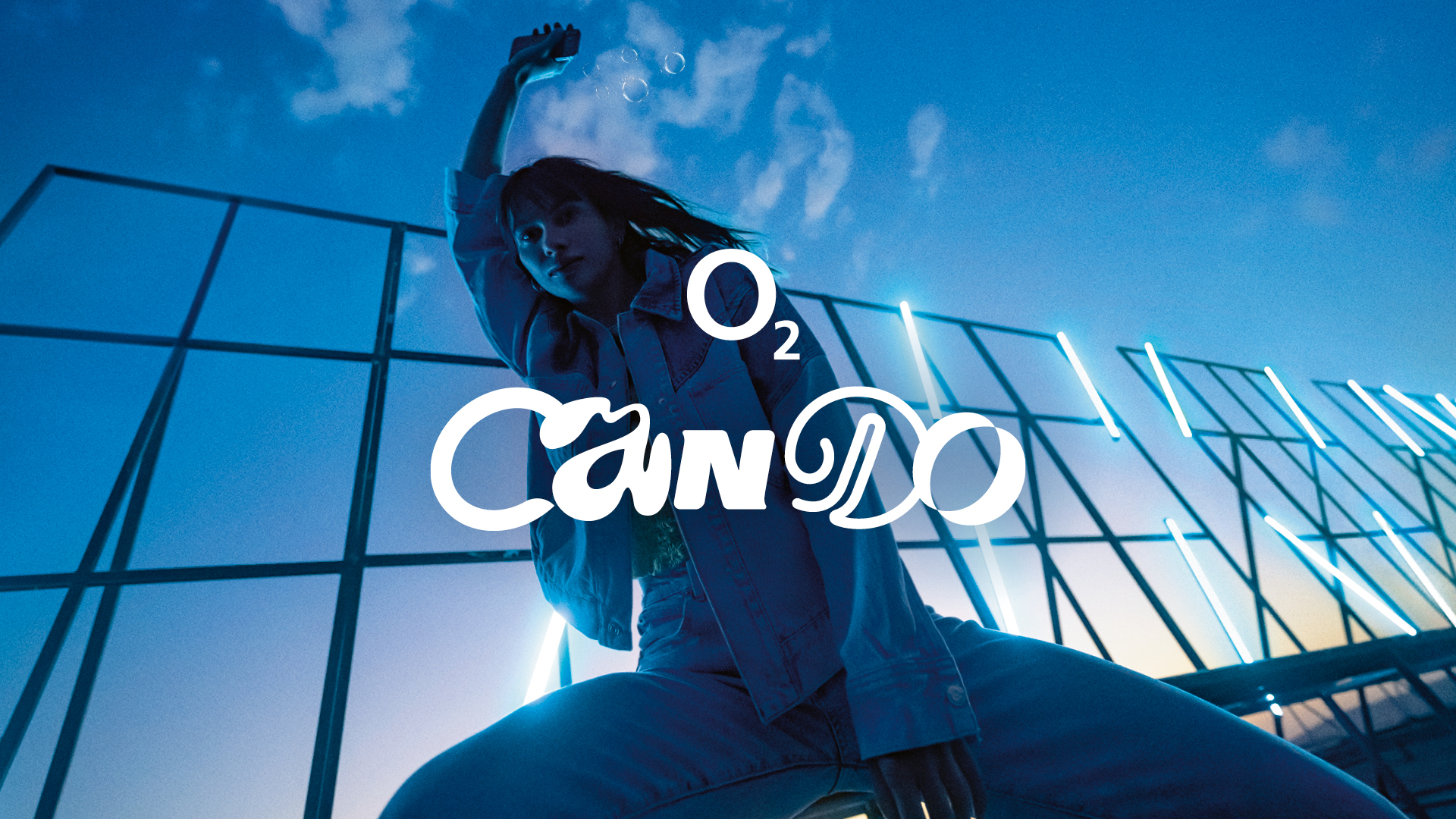 O₂ Telefónica Germany and Serviceplan Bubble have jointly developed a major integrated campaign. The new campaign is centred around the O₂ can do' philosophy of the brand, and the 'can do' tagline is featured in all elements of the integrated campaign, which can be seen online, on German TV, cinema, print, audio, (D)OOH, social media, and at POS.
Implementing good ideas against all odds and making dreams come true – that's what the O₂ brand stands for with its 'can do' attitude. This 'can do' mantra clearly places the core brand of the telecommunications company Telefónica Germany at the centre of its new positioning, which can be seen in the new O₂ brand campaign conceived by Serviceplan Bubble.
"At the heart of the new campaign is the 'can do' mindset of O₂. Our claim 'O₂ can do' has been there from the beginning, is firmly anchored in people's minds and is now more socially relevant than ever," says Michael Falkensteiner, Director Brand & Marketing Communications O₂ Telefónica. "With the new campaign, we are carrying this 'can do' spirit - which is an integral part of our culture - even more strongly to the outside world, while also demonstrating the importance of digital networking."
Leif Johannsen and Patrick Matthiensen, Managing Creative Partner at Serviceplan Bubble, the fully integrated agency of O₂ Telefónica explain: "'can do' not only sums up O₂'s positioning, but above all reflects a strong and motivating attitude that we bring to life in every part of the communication."
The centrepiece of the campaign is a powerful film with emotional storytelling and a strong narrative (directed by Salomon Ligthelm, produced by Markenfilm Hamburg). The spot shows what is possible today thanks to technology and a very good 5G network from O₂* in the sense of 'can do' - whether it's two musicians giving a synchronized concert together even though they're not in the same place, or a basketball player making the basket shot with the help of virtual reality.
The campaign manifesto with statements such as "can do is stronger than anything that holds you back" is used as a voice-over in the image film as well as a handwritten key visual in the form of giant posters throughout Germany.
The musical basis of the image spot is the new song "Sternenstaub" by RIN and Schmyt, who also appear together in the film. In addition to the two artists, the spot features well-known influencers such as the over 70-year-old TikTok star Gramps and "Robogirl" Beyza Mokka, who lost her arms and legs due to an illness. Both stand for 'can do': Gramps as a fashion influencer who overcomes the boundaries between generations, and Beyza Mokka, who radiates an unbeatable positive attitude. Gramps and Beyza Mokka also extend the campaign on social media.
Almost every scene in the image film provides evidence of a 'can do' attitude: for example, to kick things off, RIN and Schmyt held their first concert together on September 7, 2022. Their live performance, at which the O₂ campaign song "Sternenstaub" premiered, was available for all to see free of charge on o2.de/music (https://music.o2online.de/) as a streaming and subsequently as video-on-demand.
"Music plays an important role for us in branding. Hip-hop is the music genre with the biggest 'can do' fit. Every hurdle can be overcome with will and creativity. That's exactly what this genre has retained to this day. RIN and Schmyt as artists of two genres also create new approaches in Hip-hop with their collaboration – that's exactly 'can do'," says Michael Falkensteiner. "We are happy to look back on a long-standing collaboration with Sony Music Partnerships. Together we have already successfully implemented several collaborations, insofar the renewed cooperation for the launch of our new campaign was a matter of course."
"As Sony Music Partnerships, we are honored to musically charge the cultural relevance of the fully integrated 'can do' campaign through the exceptional artists RIN and Schmyt (DIVISION/Gold League) and their current single "Sternenstaub."Through the media activation of the single release, a livestream concert as well as an accompanying digital campaign via the artist channels, we solidify the authentic placement of O₂ in the Hip-hop environment. A big thank you for the partnership collaboration goes to O₂ Telefónica, Serviceplan Bubble, Havas, Massive Music, DIVISION, Gold League, the BOLD Collective as well as Peter Gunkel from Sony Music," says Jan Kubran, Director Brand Partnerships & Music Licensing, Sony Music Partnerships.
The three product films derived from the image spot highlight the high quality of O₂'s 5G network and focus on the sports, gaming and music segments. They also convey the 'can do' attitude at product level. The corresponding communication is played out on German TV, online, social, print, OOH and at POS.