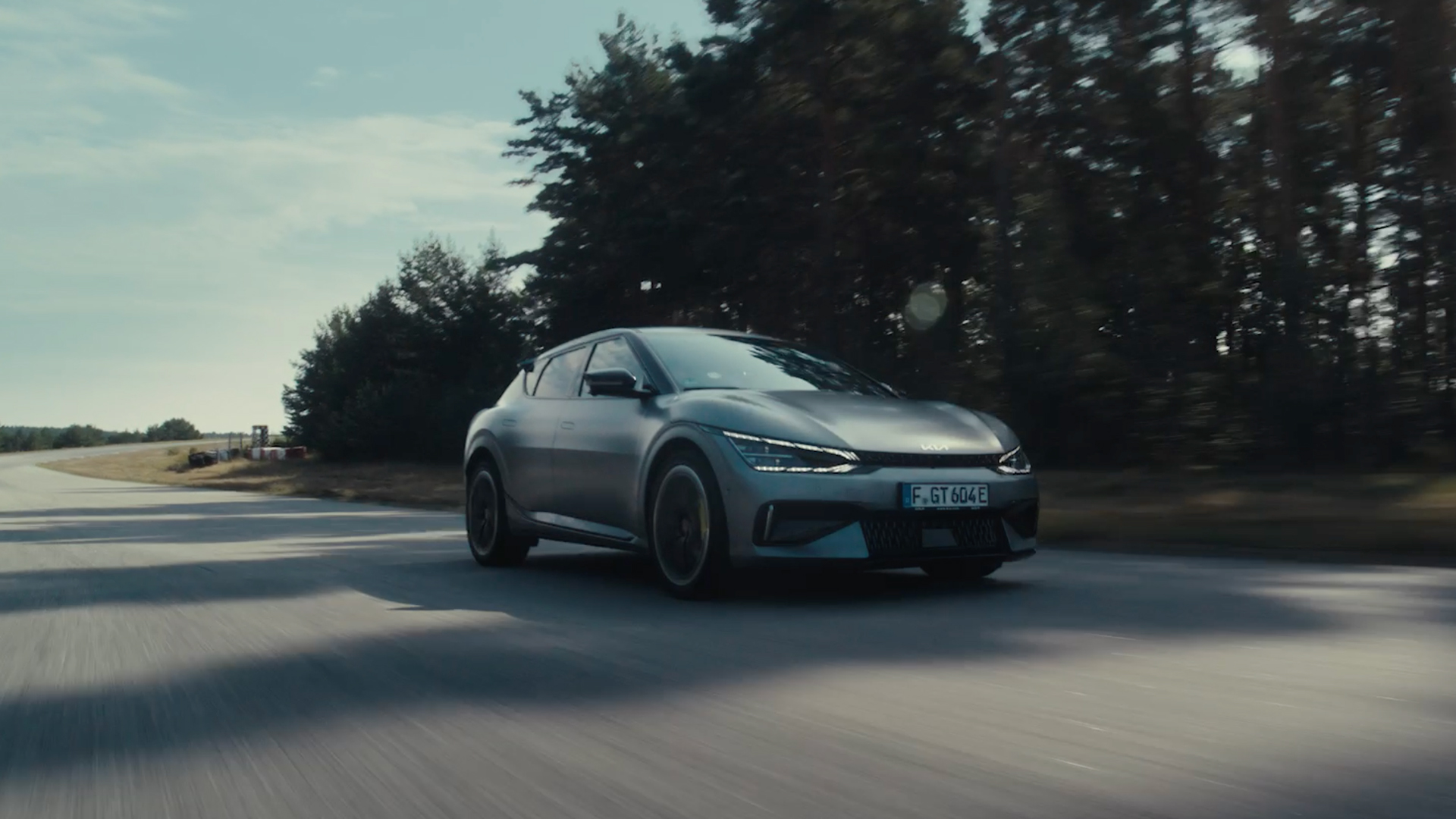 Having won the 2023 World Performance Car award, the EV6 GT is about to change the game once again – this time, with League of Legends gamers in the passenger seat. As the main partner of the League of Legends EMEA Championship, Kia keeps esports fans on their toes with the Tilt-Proof Challenge.
The rules are simple: if the gamers stay calm as the car speeds across a racetrack, they can keep the car. If they lose their cool - or tilt, as gamers call it - they walk out empty-handed. The challenge was born from one of EV6 GT's key performance features: accelerating from 0 – 100km/h in 3.5 seconds. Staying tilt-proof would be a nearly impossible task.
The activation is more than an entertainment piece. Backed by the latest in biometric measurement technology, Kia has developed a Facial Analysis app, with a set of six parameters incorporated to track any participant's minor emotional reaction, combined with a heart rate monitor and pulse oximeter.
The European gamer-driven digital stunt puts emotions and reactions at its core. Gamers from Spain, Germany, and France took part, all being driven by Uwe Mansshardt, a professional stunt driver. After working as a stunt expert on films like John Wick and Mission Impossible, Uwe's expertise made staying calm an undeniable challenge.
The stunt starts off with Spanish gamers Jorge Casanaovas (@werlyb) and Carmen Sanchez (@carmensandwich), followed by Romain Jacques (@romainjacques) from Switzerland and Daniel Broekmann (@broeki) from Germany. With running commentary from the well-known LEC caster Aaron "Medic" Chamberlain, each streamer put their tilt to the test. Launched on Instagram, Tik Tok and Twitch, the stunt spans different markets in Europe.
"This campaign was the perfect opportunity to bring two concepts together: tilt-proof, which relates to our League of Legends EMEA Championship partnership, and the EV6 GT, our 2023 World Performance Car. By challenging the participants to ride in an EV6 GT without 'tilting,' we got to showcase just how fun and dynamic the EV6 GT's driving experience is. The fact that every single one of them 'tilted' proves what the EV6 GT is capable of – an exhilarating and dynamic driving performance."  - David Hilbert, Director Marketing, Kia Europe.
"This is one of those beautiful cases in which the latest tech interacts with human emotions, all backed by an awesome, award-winning car. I'm pretty sure we're planting a little question in the minds of everyone who comes across our challenge: 'Would I remain tilt-proof?'" – Ricardo Wolff, Executive Creative Director, Innocean Berlin
The EV6 GT used in the challenge will also be available for viewing at the Kia booth during the LEC Finals in Montepellier, France. Fans can now witness the most powerful Kia ever crafted.
Disclaimer: The Kia Tilt-Proof Challenge took place at a driving center and was driven under controlled conditions with a professional driver. Do not attempt to replicate.