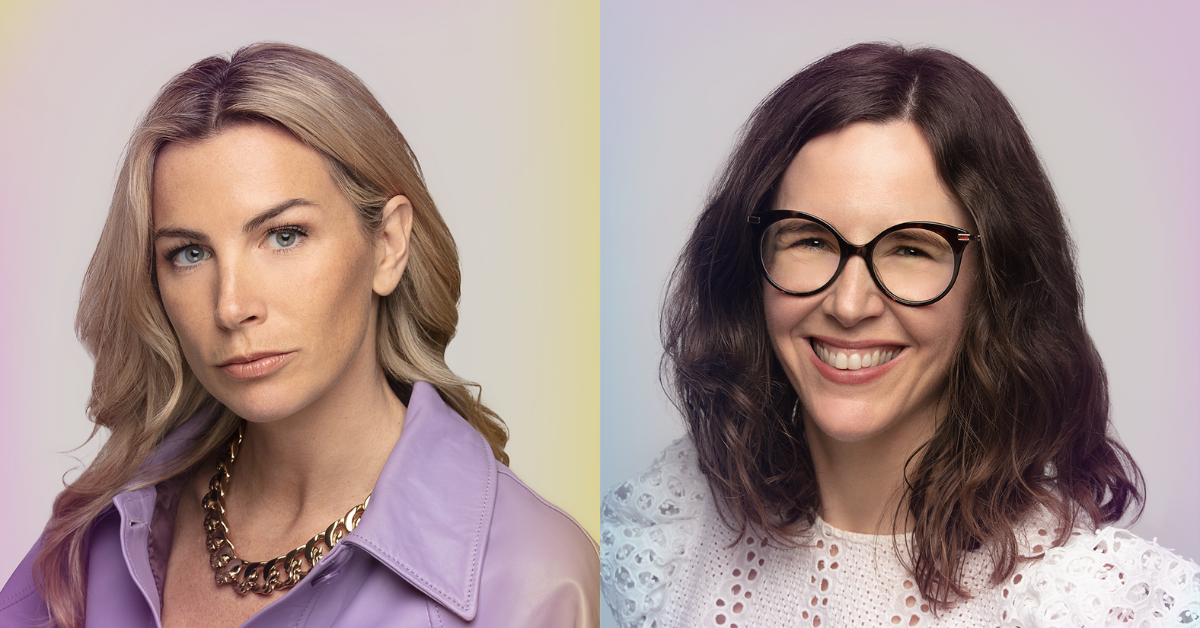 Pictured L to R: Adele Reeves and Sophie Chapman
Integrated production leader Sophie Chapman-Andrews joins as Executive Producer from McCann's Craft Worldwide
Makers, a global producer network for global brands, is expanding its leadership team with the appointment of two senior hires: Sophie Chapman-Andrews, Executive Producer, and Adele Reeves, Global Development Lead. These appointments support the ongoing growth of Makers' producer-led model and mission to reimagine the way ideas get made in the world.
Sumit Ajwani, founder of Makers, said: "In the few months since launching our extended network of 11,000+ producers and fixers around the world, our producer-led model has continued to gain traction with more global and diverse clients who share one thing in common: they have an abundance of ideas, but need an execution partner to get them made. Adding world-class talents and global citizens like Sophie and Adele is critical to sustaining momentum as our model takes off. Their collaborative spirit, problem-solving skills, and ambition to make cool shit are contagious. I can't wait to see what we make and grow together." 
Sophie Chapman-Andrews
In her new role as Executive Producer, Chapman-Andrews will serve as lead business partner to clients, overseeing the development and execution of projects and leaning on Makers' collaborative model to ensure execution at the highest level. Based in London, she joins Makers from Craft Worldwide (part of McCann), where she most recently served as Head of Integrated Production UK. Over her five-year tenure at Craft Worldwide, Chapman-Andrews' oversight of the world-class production business was continually expanded. She was the Lead Executive Producer on award-winning, culturally significant campaigns for brands including Nespresso, Just Eat, XBox, and Mastercard, among others. Chapman-Andrews transitioned into integrated production after 9 years as Head of Art Buying at McCann London. She has been named to CreativePool's Top 25 Influential and Inspiring Head of Production and her work has been recognized by the Cannes Lions, D&AD, Webby Awards, ANDY Awards, and the MTV Music Awards.
Adele Reeves
Reeves brings vast experience in film and brand entertainment production to Makers. Coming from Red Bull Studios where she served as Executive Producer of Feature Films & Series, Reeves oversaw the development, production and distribution of long-form premium content globally. Now in her new role as Global Development Lead, a newly created position at Makers, she will focus on growing the company's Original Content entertainment business and champion brands' long-form content ambitions. With a vision to expand and elevate the industry's traditional view of branded content, Reeves will generate opportunities for brands looking to connect with audiences in the premium long-form entertainment space.
Makers was founded by Sumit Ajwani in 2016 with a vision to empower a new breed of producers with a model that puts them at the forefront of the creative process. The company has a track record of bringing ideas to life across advertising, entertainment, experiences, innovation, fabrication, and more.